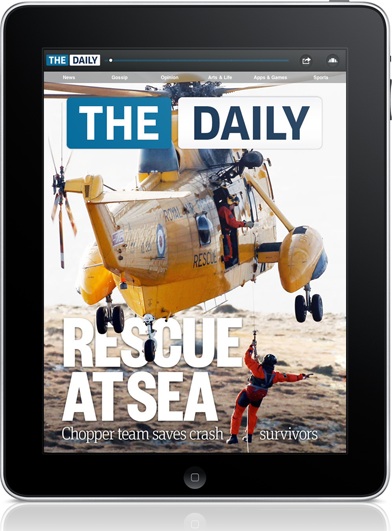 Rupert Murdoch junto con Apple presentaron hoy en New York la primera publicación diaria exclusiva para la iPad, The Daily. Los presentadores de la nueva publicación la describieron como "lo mejor del periodismo tradicional (…) con todo lo bueno de la tecnología actual" como pueden ser fotos a 360º y una buena cantidad de contenidos multimedia por un precio semanal de $0.99 o una subscripción anual de $40.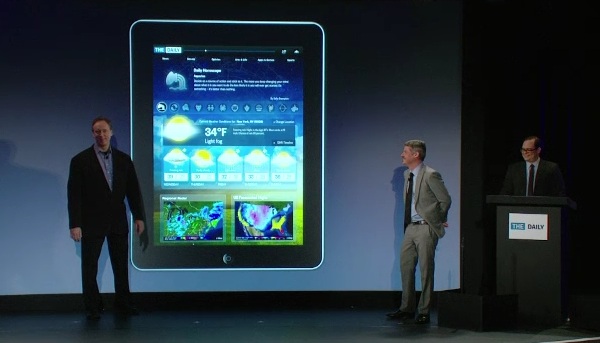 Su estructura general es muy parecida a la de una revista, permitiendo pasar páginas o acceder a un carrusel con las noticias más destacadas, reservando cómo no la portada de este primer número a la situación actual de Egipto. Asimismo dispone de una versión en audio grabada de manera profesional (tranquilo, nada de transcripciones automáticas), la posibilidad de compartir extractos de las mismas en redes sociales o email y una sección donde se evalúan contenidos de la App Store. Esta parece ser la primera real incursión de la industria editorial en el mercado de las tablets, y para ser el primer intento, ha queda muy bien. Abajo el video de presentación de The Daily.
Que te parecen este tipo de publicaciones? Algún día el papel será sustituido? Dinos que piensas y deja tu comentario!
[youtube]http://www.youtube.com/watch?v=KHILJBw-104[/youtube]
Via MobileBeat